Searching for Air Conditioning in Melbourne?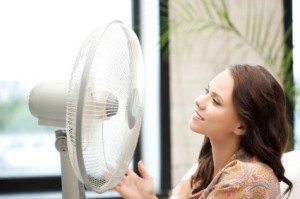 In Melbourne, one can raise a family very affordably as well as hire a contractor for repairs and to get rid of indoor air pollution. It's a wonderful experience each and every time that you call on Wallace Air Conditioning & Heating, Inc for their services. Our repairs and installations have kept us going for the last 50 years and are still doing so today.
If you're seeking true professional help for your HVAC systems, you can contact Wallace Air Conditioning & Heating, Inc to get work done exactly like you need it to be. Challenges are all a part of life and heating as well as AC systems. We can accept any challenge you put in front of us.
It's not hard to see why we are considered to be the number 1 HVAC Contractor. Your problems are our problems whenever you call. We're affordable and also offer upfront pricing so that you're not hit with sudden increases. We talk everything over before we do any work.
Melbourne Air Conditioning
With central cooling systems, the units operation normally depends on the years of maintenance and dedication put into them. Many homeowners have the need to replace theirs whenever they stop working. That can get really expensive as far as air conditioning goes. Here are some signs when to replace:
Not providing the home with sufficient cooling
Constant repairs needing done
Not cooling at all
Contact your technicians as soon as possible in order to prevent from having to replace. Early replacement s will put you in the poor house very quickly. We'll stop your system from future breakdowns and to become highly efficient.
Melbourne Heating Repairs
Aging heaters are prone to more breakdowns than new units. How many times have you had to get yours repaired in the last year? If it's been more than once you're going to need a replacement because you didn't have yours maintained all these years.
Many people try and save money by attending to their heaters on their own. That's fine if you know what you're doing but if you don't; it can be a crime to work on them as they will become dangerous to the home and could end up injuring you or your family.
It is necessary that an expert install your new furnace, gas or electric, many new furnaces need to have professional installations because of the intricacy. You should NEVER mess with anything electrical unless you're a licensed contractor.
All air conditioning services are completed by experts who have been in their field for some time. When you know that you want to make a change in your home; call Wallace Air Conditioning & Heating, Inc for the best in HVAC services.
What Melbourne Customers Say About Us
Wallace Air Conditioning & Heating is Rated: 5 / 5
based on these 2 happy customer reviews.
---
"Wallace has NEVER let me down! I called because I have past history with them, positive history. I told the guy who answered the phone what the problem was and he gave me a quick, honest answer. Not what I wanted to hear but that's beside the point. At least I had an answer!"
---
"It's always a holiday weekend when your ac goes out it seems. A phone call to Wallace led us to an instant call back from Thomas Conlon. He diagnosed over the phone what he felt was the problem and talked me through a simple fuse replacement. It saved him an almost needless service call, saved us a minimum 2 hour wait and got us up and running ASAP.

Thanks so much for Mr. Conlon and our thanks to Wallace Air……we have had a long standing relationship with them and plan on a long future with them servicing our needs. Again, thank you so much Thomas Conlon."
---
Recent Articles
Keeping Up with your Heating System in Melbourne Beach

Your heating system should always provide warm air. When it stops producing warm and cozy air; it deserves to have professional heating repairs. Attention that's made to your heating system will keep it from needing replaced early. Many people turn their heat on without thinking about all of the repercussions. It's nice to always have…

Read More

Heating Tune-Up Service: Benefits You Didn't Know About

It is true that we do not need our heating system as much here in Indian Harbour Beach, as in other parts of the country. However, when the weather does turn chilly enough to need heat, you should be able to feel confident that your system will be ready to work for you. Fall is…

Read More

If you are looking for a Melbourne,FL air conditioning and heating Company then please call 321-773-7696 or complete our online request form.