Emergency AC Services
in Indian Harbour Beach, FL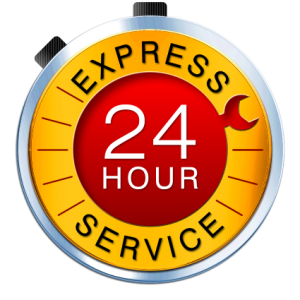 At Wallace Air Conditioning & Heating, Inc, we understand that emergencies happen all of the time, even after normal business hours. Your air conditioner never rests and you'll find that out about us whenever you call for our emergency AC service. We offer this service around the clock 24 hours a day, 7 days a week and 365 days a year. We work on all types, models and sizes in homes located across the area.
If your cooling system all of a sudden stops working, it may be the last time you ever see it working again. Age often affects the outcome of an air conditioner as it will lack efficiency. Installing a new one will provide you with a comfortable home and slash your utility bills in half.
When to Replace
Your unit is over 10 years old
Unit requires frequent repairs
Increase in cooing bills
Temperatures are inconsistent from room to room
System making loud and unusual noises
Money Saving
An air conditioner replacement can become a lot more efficient that an older unit. We can do this as part of our emergency services because your system doesn't know what time of the day it is and depending on age can breakdown at any given time in Indian Harbour Beach, FL.
Emergency Services
When it comes to your air conditioner, we understand that it is our responsibility to be there for it. This is why we have emergency services. We are always there whenever you need it. Wallace Air Conditioning & Heating, Inc offers the following service:
AC repairs
AC check-ups
AC replacements
AC installations
24/7 AC service
Loud and Intrusive Air Conditioning
Many of the problems that occur in air conditioners stem from the fan. A fan has the potential to make strange and obtrusive noises. Sometimes it's normal for a system to make some noises but whenever they are consistent and increasingly louder, you need help.
Hiring a Contractor
Getting the right contractor will help you have a system that remains free of loud noises and runs to perfection. You've invested lots of money into your system so why not put more into it when something goes wrong? Here are some things to look for in a contractor:
Licenses
Free estimates
References
Detailed work proposal
Insurance
Certifications
Call Wallace Air Conditioning & Heating, Inc today for information on how you can get emergency AC service when you need it. Your system is not going to wake you up in the middle of the night complaining that it needs help. Reaching out to us when it needs assistance will extend the life of your system.
Recent Articles
Keeping Up with your Heating System in Melbourne Beach

Your heating system should always provide warm air. When it stops producing warm and cozy air; it deserves to have professional heating repairs. Attention that's made to your heating system will keep it from needing replaced early. Many people turn their heat on without thinking about all of the repercussions. It's nice to always have…

Read More

How to have Clean Indoor Air in Satellite Beach

Your indoor air should always be controllable. If you're ingesting too much indoor air pollution; you can become very sick and may require medical attention. Something simple as duct cleaning is a procedure that's worth making. Cleaning the ducts will prevent indoor air pollution from taking over the home. This type of cleaning is essential…

Read More

If you are looking for Emergency AC Services in Indian Harbour Beach, FL then please call 321-773-7696 or complete our online request form.