Inquiring About Consistent Air Conditioning in Indian Harbour Beach?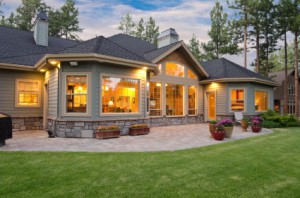 Some of the main attractions in Indian Harbour Beach are the Bicentennial Park, great restaurants and miles of beautiful beach with the whitest sand. But if you're looking for superior services for you AC or heating systems, you can count on Wallace Air Conditioning & Heating, Inc to deliver them to you in repairs, replacements and tune-ups.
Wallace Air Conditioning & Heating, Inc knows that you rely on your HVAC systems in order to stay worm and cool. Summer or winter, you can guarantee that we will be there when you need us, even after hours. We operate 24 hours a day, seven days a week.
Hiring the right HVAC contractor will help make your systems more productive in relation to the rest of your home. If you want balanced heating and air; we can replace your systems or do repairs in order to get more than 100% out of them.
Indian Harbour Beach Air Conditioning
How much do you know about your air conditioner? Do you know how to recognize problems? Do you know how to do small, general repairs? If you don't that's okay. We're here to tell you that we can make it better. Your air conditioning may face the following troubles:
Low refrigerant
Frozen coils
Low refrigerant also known as Freon is what causes an AC system to cool down a home, office or condo. . If your system is low on Freon, you can call us to inspect your system to see if that's caused any damages.
Frozen coils are another problem that can occur with your AC system. Frozen coils will prevent your system from running properly. If the system is kept running while trying to cool, major problems can happen causing a complete breakdown.
Indian Harbour Beach Heating Repairs
A heating service like ours is something that should not be ignored. Just because you live in Florida doesn't mean that it never gets cold. Besides that's a misconception. If your heater hasn't been run in a while then a tune-up may be needed.
From tune-ups to repairs, we do it all and even have an emergency service. An aging unit is going to give you problems no matter what. These problems will sometimes happen past normal hours of operations and we want you to know that we'll be there for you when they do.
Our emergency services are the same as our regular services. We just do them when other cannot because we want you to stay warm and take the chill out of the air. We provide you with solutions for your heater and can do spot repairs if need be.
We do everything from air conditioning services to indoor air quality ones too. We're your one stop shopping experience rolled into one.
What Indian Harbour Beach Customers Say About Us
Wallace Air Conditioning & Heating is Rated: 5 / 5
based on these 2 happy customer reviews.
---
"Just have to say something here. JASON IS WONDERFUL. Informative, polite, and professional. And Wallace Air has kept my aging unit going way beyond what I expected. Thank you, too, for the wonderful service you provided for my father for so many years. He passed away in January, and it was through him that I first heard about your wonderful organization."
---
"It is such a pleasure dealing with a company that employs people that CARE. My Dad used Wallace and of course I followed up by continuing to call on you for service. I am glad I did. Both of the reps that came over were EXCEPTIONAL.
Today Jason showed up…not only on time, but 5 mins early…that's service!!! Tony did the same last year. Jason fully explained the service programs you offer and of course I signed up for one of them. He knew all the details…how could I say no.
Mr. Wallace…you have my business forever, but make sure you keep those two guys around. Also do not let anyone take Jeanene away from answering your phones. She is so pleasant and I am sure makes a good impression on those who call…she sure did on me.
Keep up the high standards. I will be pleased to refer your company to those in need of GREAT service."
---
Recent Articles
Keeping Up with your Heating System in Melbourne Beach

Your heating system should always provide warm air. When it stops producing warm and cozy air; it deserves to have professional heating repairs. Attention that's made to your heating system will keep it from needing replaced early. Many people turn their heat on without thinking about all of the repercussions. It's nice to always have…

Read More

3 Signs That Your Home's Furnace Needs Repairs

As we start moving into the cold winter months, the strain of constant use on your furnace is only going to increase, and as it does, it's important to recognize that the chances of your furnace breaking down or developing one or more serious issues is only going to increase. Your furnace is an incredibly…

Read More

If you are looking for a Indian Harbour Beach air conditioning and heating Company then please call 321-773-7696 or complete our online request form.