Inquiring About Air Conditioning Services in Viera?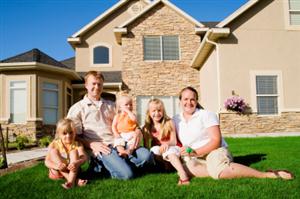 The city of Viera is located in central coastal region of Brevard County. It is part of an unincorporated section adjacent to Melbourne, Florida. It is rapidly growing city as the population continues to rise each year from 10,700. Wallace Air Conditioning & Heating, Inc has been covering the area with HVAC services since the 1960s and still does even so today.
If you just purchased a home and noticed that the furnace is out of date, contact us and we'll come out to replace it for you. This may be Florida, but it still gets cold here. We'll protect you when those temps drop outdoors.
We service all types of heating systems that include heat pumps, and furnaces. Wallace Air Conditioning & Heating, Inc do repairs fast and on your schedule. We know what a busy lifestyle is like and are there to accommodate you.
Viera Air Conditioning Repairs
Wallace Air Conditioning & Heating, Inc is known to be the replacement solution for your cooling system. Our name always comes up in conversations with the subject matter of AC units. Call us for a free no obligation estimate for repairs or replacements.
With an effective air conditioning system, you can save up to nearly 50% on your utility bills. Modern systems are now more energy efficient. They can lower utilities and also help us to become less dependent on using too much.
Having your system repaired is what you need in order to have a cooler home during the summer months and beyond. It's always sunny in Florida which always means that there is warmth and humidity just outside our homes.
Viera Heating Repairs
How do you know when it's time to replace your heating system? You'll know when it can no longer accept repairs. An aging heater will need constant repairs which will nickel and dime you. But with a replacement, you'll see a return on your investment.
Reasons to replace:
Not providing 100%heat
Not heating the home
Burning smell when turned on
You can base your decision based on how much maintenance you've put into it and how much you're willing to go in order to live life more comfortably. We can help and want to make matters easier on you as we can install and replace all major brand names such as Trane and American Standard.
We do both air conditioning and heating services so that you can have the ultimate in HVAC systems. , It's your home so it's your investment. Protecting it when necessary will make the home efficient and your wallet a lot less light. Call today and see for yourself.
What Viera Customers Say About Us
Wallace Air Conditioning & Heating is Rated: 5 / 5
based on these 1 happy customer reviews.
---
"Great Service, Great Company."
---
Recent Articles
Most Common Suntree Air Conditioning Repairs

One of the last things a Suntree homeowner wants to deal with is the need for air conditioning repairs but it certainly is an important one. If you want to keep your home comfortable all through the summer heat you have to ensure that you have functional cooling. The best way to be able to…

Read More

How to get through a winter in Palm Bay through Heating Tune Ups

Just because you live in Florida doesn't mean that you won't be affected by winter. When the temperatures drop; you should want to feel more secure and cozy inside of your home. You can prepare for that by having a heating tune up each year. Annual tune-ups help to avoid that "I need repairs" feeling…

Read More

If you are looking for a Viera air conditioning and heating Company then please call 321-773-7696 or complete our online request form.