3 AC Tips To Save Money On Your Summer Energy Bills
---
---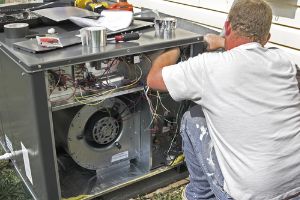 With the arrival of summer, the sun has finally arrived and that brings a number of different things with it. From family vacations, to backyard cookouts, trips to the beach and the pool, and just loads of fun in the sun, summer has it all, including the heat. As anyone who has lived here for any length of time can tell you, the summers here in Florida can be pretty extreme, making your Melbourne air conditioning system one of the most important appliances in your entire home. It is basically a given that your air conditioning system is going to be running almost nonstop throughout the course of the summer. While most of us have already accepted the fact that our energy bills are going to increase over the course of the summer months, there is no reason for that increase to be outrageous. Our team of experienced air conditioning professionals want to help you and your family stay cool this summer without having to empty your wallet in order to do so. To help you in that endeavor, we have taken the time to put together this short list of simple steps you can take now to save big this summer on your monthly energy bills.
Replace Your Old AC Unit With A More Efficient Model
If you have an older air conditioning unit in your home that hasn't been maintained very well over its lifetime, or if it has just gotten past the point where it is worth trying to maintain, it might be worth considering just how much you can save on your energy bills by replacing your old unit with something newer and more energy efficient. While it can seem daunting to front the cost of a new air conditioning unit, it is going to be a better investment in your home over the long run. The amount of money you save over the coming months can go a long way towards offsetting the cost of your new unit, and it will likely pay for itself over time. There are a number of excellent manufacturers out there that have excellent systems available, and many of them have Energy Star ratings, meaning that they use up to 50% less energy than other systems. If you are tired of seeing your money drain away every month because of your old, inefficient air conditioning system, give our team of experts a call today and let us help you find the perfect new, energy efficient replacement for your home.
Get A Programmable Thermostat
A programmable thermostat can be an excellent way to take complete control over when and how hard your air conditioning system has to work, even when you aren't in the home. Having a programmable thermostat allows you to get your air conditioning system on your schedule, letting you turn it off when you aren't home to conserve energy and reduce wear on your system, and setting it to start cooling the house down before you arrive home every day. Many of these systems also allow you to set different temperatures for different rooms, letting you keep the rooms you need cool, and reducing the work your system has to do to cool the ones you aren't using. Not only does this help to lower your energy bills, but it will also reduce the wear and tear on your system, helping to extend its lifespan and reduce the frequency of repairs.
Change Your Air Filters
One of the most important things you can do for your home's air conditioning system is to make sure that you are changing out your air filters on a regular basis. These filters will frequently become clogged with dirt and dust, which restricts the air flow to your system, causing it to work harder than it needs to, lowering your system's efficiency, and even decreasing its lifespan. Taking the little bit of time every month to make sure your filters are changed out can go a long way in helping to preserve the quality of your system overall and to keep your monthly energy bills low.
If you are looking for a professional air conditioning contractor in Melbourne, give us a call today at 321-773-7696 or fill out our online request form.