Common Questions About Brevard County Heat Pumps
---
---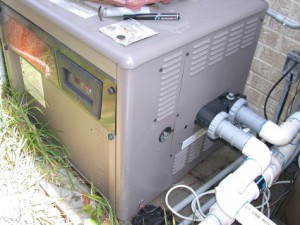 Your Brevard County heat pump helps to keep your Florida home warm in the winter. But did you know it is also part of the system that keeps your home cool in the summer? Some heat pumps are made to just heat homes and not cool, but the majority of homes in our warm client consist of a central air unit that includes a heat pump to help save on energy.
Most furnaces run on either fuel or electricity and will cost more to run. A furnace run on fuel will give the most heat and aren't necessary for warm climates. Today's technologies haven't neglected the heating and air conditioning industry. In fact, the opposite is true. There are many breakthroughs that are now integrated into equipment for homeowners. The trouble often is, however, that they are little understood.
How Regular Air Source Heat Pumps Work In FL
Instead of using fuel to heat your home, nearly all heat pumps in our state just reverse what the air conditioner part of the system does. Regular heat pump systems are called Air Source heat pumps. They transfer heat between indoor and outdoor air. They are perfectly suited for our climate.
Heat pumps are manufactured to work in different ways depending on the amount of heating that needs to be done. In climates that get cold, the type of heat pump that works for Brevard County residents won't work for cold climates because the air in the home will be much colder and the difference to heat it up will be too great for a regular heat pump system.
The Geothermal Heat Pump
On geothermal heat pump systems, instead of the cold freezing air, they are an absorption system which means that use the warmth that comes from underneath the ground or a water source nearby which always remains at a warmer, steady temperature than the winter weather above ground. They operate by absorbing and transferring heat from the earth (either under ground or through nearby water) to your home.
In general, the geothermal heat pump systems do a better job at heating than regular heat pump systems will because they pass through warmer air from a warmer place than the freezing temperatures in the outdoor air.
An Absorption heat pump will be better suited for climates that get colder because they are gas-fired which quickly heats the refrigerant to deliver you warmer air.
Geothermal heat pumps can heat an extremely cold indoor climate to a completely heated and comfortable indoor climate, especially the fuel fed systems, whereas a regular air source heat pump cannot. The Geothermal heat pump is too powerful for Brevard County homes.
As your local professional heating company, our job is to ensure our customers know about their heat pump and other air systems. There are a number of things involved when deciding on what HVAC systems should be considered for your Brevard County Air Conditioning experts. If you have any questions at all about your current system or want to learn more about Heat Pumps, just give us a call and we'll be glad to help.
If you are looking for a Professional Heat Pumps Contractor in Brevard County, FL then please call 321-773-7696 or complete our online request form.