Searching Effortlessly to Find Air Conditioning in Palm Bay?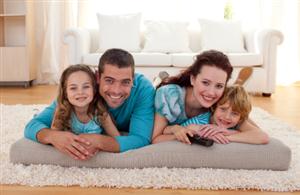 If you enjoy living in Palm Bay then you're really going to appreciate Wallace Air Conditioning & Heating, Inc. We are a locally owned and operated HVAC contractor that has been around for over 50 years. We'll get you the best bang for your buck whenever you need repairs or tune-ups done.
If it's installations you're in need of, you can get one very easily. We attend to matters pretty quickly and will never overcharge you. We'll help keep you warm this year and cool this summer.
Heating systems date back to the early B.C era when man used fire to keep warm. Today we are not faced with those challenges and have modern equipment that allows us to be warm but there are never guarantees as to how long they'll last.
You'll find that we can make your heating or cooling systems last longer than they are expected to be. We're the experts that can arrive quickly and conveniently take care of all your heating problems with only one phone call.
Palm Bay Air Conditioning Repairs
Residential solar-energy systems are a new way to heat & cool down homes and cut down on major utility costs. We can install one of our solar systems into your home for maximum efficiency. Too many of us depend on energy that gets used up too quickly. Call our air conditioning contractors today for more details and learn:
Solar modules harvest the sun's energy to power the system
When your heat pump or cooling systems are not working, this system can operate your electrical devices
You'll find this to be an efficient form of cooling the home as it helps to save money and less time looking for someone to do repairs.
Palm Bay Heating Repairs
You do have choices for heating the home. You might think that all homes are equipped with a furnace as that's the only type of heating systems we learn about from an early age, but there are lots more that are just as efficient. If you're remodeling or renovating the home; look into the following fuel sources for heat:
The heating system inside of your home all depends on how it accepts heat. Some utilize electric whereas others use gas. Each can be efficient if installed the right way.
Call Wallace Air Conditioning & Heating, Inc for more ways on how to deal with your air conditioning and heating systems. You'll feel a lot better about the future of your HVAC systems. Get your free estimate today in order to get your new unit installed.
Recent Articles
3 Signs It's Time For A New Air Conditioning Installation

If you're like most Melbourne homeowners, you and your family depend on your air conditioning system for a great deal of the comfort you enjoy in your home, especially during the summer, but as with all things, your home's AC is going to become less and less effective over time until it breaks down altogether.…

Read More

Heating Tune-Up Service: Benefits You Didn't Know About

It is true that we do not need our heating system as much here in Indian Harbour Beach, as in other parts of the country. However, when the weather does turn chilly enough to need heat, you should be able to feel confident that your system will be ready to work for you. Fall is…

Read More

If you are looking for a Palm Bay air conditioning and heating Company then please call 321-773-7696 or complete our online request form.