Looking for Reliable Air Conditioning in Melbourne Beach?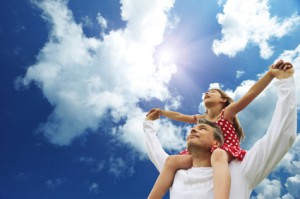 Melbourne Beach is one of the most perfect areas you can find in Florida as there are lots of beach-type homes and an atmosphere like none other. It's known for the hardworking contractors that have been there for decades and who have provided homeowners with repairs when necessary.
There are lots of local home in the area that benefit from HVAC repair services. For instance, we can replace an AC or heating unit after hours. This may not be something that's always on your mind but if you don't replace it; you're going to be very miserable.
Call today and have us replace yours. We can do all types of makes and models for your convenience. There's no use being frustrated inside your home whenever you can do something about it now.
Melbourne Beach Air Conditioning
A common problem that you'll find with your AC is faulty wiring. Faulty wiring can become a hazard that is dangerous and has the potential as a fire hazard. It has also been known to prevent systems from powering up at all.
Something as intricate as your air conditioning's wiring system requires a professional to attend to it for repairs. Wires and electricity are something that you should be calling in an expert for and not trying to do on your own.
Poor and faulty wiring is a very common. We make the mistake of hiring the cheapest contractor to do installations. Sometimes they end up being great while other experiences are poor and wind up producing more problems. That can end up damaging the pockets very deeply!
Melbourne Beach Heating Repairs
Wallace Air Conditioning & Heating, Inc can troubleshoot your problems in order to find the root of it. Your AC is a very challenging piece of machinery in the home and needs to be treated like so. Troubleshooting helps find areas where small problems can develop into major ones.
Inspections help correct the following heating units:
Furnaces (gas or electric)
Steam pumps
In order to see what's wrong with your system, you are going to require a professionally owned and local contractor like the ones you'll find at Wallace Air Conditioning & Heating, Inc. For many years, we have been the area's choice for repairs to all major, name brand heating systems.
You can always depend on Wallace Air Conditioning & Heating, Inc to deliver quality services at reasonable rates. We take your air conditioning problems seriously. Call and schedule yours today and live free of HVAC problems and save more money per year. You can't beat that as we guarantee our services to the fullest.
Recent Articles
3 Signs That Your Home's Furnace Needs Repairs

As we start moving into the cold winter months, the strain of constant use on your furnace is only going to increase, and as it does, it's important to recognize that the chances of your furnace breaking down or developing one or more serious issues is only going to increase. Your furnace is an incredibly…

Read More

Air Conditioning & Humidity Control While You're Away From Home

Whether your home is sitting empty during traveling or when you're trying to rent out the house, it's never a good idea to leave the air conditioner or heater off. In doing so, the home traps moisture. There can be problems if a house is left shut up tightly for a time with no way…

Read More

If you are looking for a Melbourne Beach air conditioning and heating Company then please call 321-773-7696 or complete our online request form.