Duct Cleaning & Vent Cleaning
in Brevard County, FL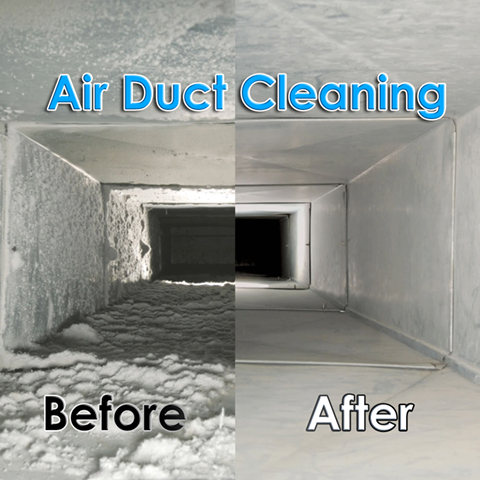 Wallace Air Conditioning & Heating recommends a complete air duct cleaning every year for optimal home air quality. Air Duct Cleaning and AC Vent Cleaning is necessary to remove the built-up debris of dust, bacteria, and other particles that have accumulated in your ductwork over the years. These pollutants are then circulated throughout your home every time your HVAC system kicks in.
In fact, dirty ducts are a major contributor to indoor air pollution and can even foster mold growth! Cleaning your duct work removes these contaminants, greatly improving the quality of the air in your home. Especially if members of your family suffer from allergies or other respiratory illnesses, it's important to keep your ducts clean and the air in your house breathable. Even if you live in a new home, air duct cleaning can be necessary; drywall dust and other building material waste can become trapped in your ducts and contribute to the growth of mold and mildew.
AC Duct Cleaning Melbourne, FL, Florida
Wallace Air Conditioning & Heating uses a powerful, high-end duct vacuuming system that directly connects from our van outside to your indoor air ducts, pulling out all the dust and dirt from your home or office. No ventilation system is too large or small for our equipment.
Dryer Vent Cleaning Melbourne, FL, Florida
There are two major reasons why you should clean your dryer vents: 1) to prevent fires that start from buildups of highly flammable lint in your dryer vent ducts and 2) to lower your energy costs due to inefficient dryers that are clogged up with lint.
AC System Cleaning Melbourne, FL
Frequent ac system cleaning will prolong the life of an air conditioner, improve efficiency, and reduce emergency repairs. With energy costs constantly rising, doesn't it make sense to have your ac running in peak condition? Don't let dust and dirt hurt your pocketbook.
Recent Articles
Air Conditioning & Humidity Control While You're Away From Home

Whether your home is sitting empty during traveling or when you're trying to rent out the house, it's never a good idea to leave the air conditioner or heater off. In doing so, the home traps moisture. There can be problems if a house is left shut up tightly for a time with no way…

Read More

Heating Tune-Up Service: Benefits You Didn't Know About

It is true that we do not need our heating system as much here in Indian Harbour Beach, as in other parts of the country. However, when the weather does turn chilly enough to need heat, you should be able to feel confident that your system will be ready to work for you. Fall is…

Read More

If you are looking for Duct Cleaning Services in Indian Harbour Beach, FL then please call 321-773-7696 or complete our online request form.