Do You Need Better Air Conditioning in Satellite Beach?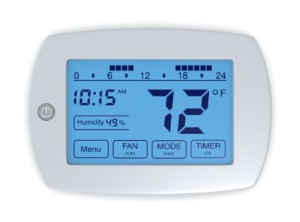 Known for its majestic views and its good-looking downtown area, Satellite Beach is the perfect place to have a home with an operational AC system. Being a homeowner you're in luck because Wallace Air Conditioning & Heating, Inc is the contractor to call for AC and indoor air quality services.
We offer solutions for your indoor pollution troubles like air cleaners. The air cleaners we install are attached to your HVAC system and can assists in purifying the air inside of your home. Stopping the spread of dist will help your indoor environment to be healthier.
For better control of the air quality inside your home, call the experts at Wallace Air Conditioning & Heating, Inc. We'll quickly install you indoor units so that you become healthier and your home no longer suffers from pollution problems any longer.
Satellite Beach Air Conditioning
Believe it or not; your AC affects the home more than you may like to think. Living in Florida, we all deal with an intense amount of heat that's almost year round. Cooling systems are a must in any home as they take out the humidity and replace it with clean, cold air.
Your air conditioning, working or not, has an powerful impact on the environment in which we live in Over 50% of homes that have some sort of cooling system suffer from some type of problems. Today AC units are more used than ever before which.
The overuse of energy is one of the major problems that AC affects the environment. Energy consumption pins our planet down and uses too much leaving less behind for the next generation. When it's used too much during the year, it becomes a problem when not working properly.
Satellite Beach Heating Repairs
When it comes to our homes, it is vital to know how much our heating systems affect our lives. Using a heating system too much will affect our energy bills and abundance of energy. You can lower your bills by following these four steps:
Ways to lower energy bills:
Turn down heat when not in the house
Don't leave doors or windows ajar
Seal off windows during winter
Have home inspected for leak and other draft problems
Paying higher energy bills is not something that you should get into the habit of. Call us and have a locally owned HVAC repair contractor at your service. You can count on us for heating tips and other ways to prevent high energy bills.
Our air conditioning contractors know how to do whatever it takes in order to make the home efficient and lower your bills. Call today and schedule your appointment.
Wallace Air Conditioning & Heating is Rated: 5 / 5
based on these 1 happy customer reviews.
---
"Received Great Service. Fast & Friendly!"
---
Recent Articles
Most Common Suntree Air Conditioning Repairs

One of the last things a Suntree homeowner wants to deal with is the need for air conditioning repairs but it certainly is an important one. If you want to keep your home comfortable all through the summer heat you have to ensure that you have functional cooling. The best way to be able to…

Read More

3 Signs It's Time For A New Air Conditioning Installation

If you're like most Melbourne homeowners, you and your family depend on your air conditioning system for a great deal of the comfort you enjoy in your home, especially during the summer, but as with all things, your home's AC is going to become less and less effective over time until it breaks down altogether.…

Read More

If you are looking for a Satellite Beach air conditioning and heating Company then please call 321-773-7696 or complete our online request form.