Impossible to Locate Great Air Conditioning Services in West Melbourne?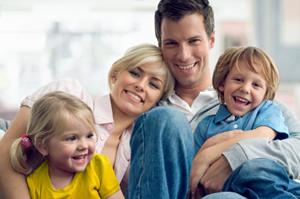 Do you find it tough to get really good services done to your HVAC systems in West Melbourne? You no longer need to worry because Wallace Air Conditioning & Heating, Inc is here to tell you that we offer emergency as well as regular HVAC services.
Wallace Air Conditioning & Heating, Inc offers indoor air quality services to take advantage of as well. Indoor air quality and HVAC systems traditionally go hand-in-hand. Indoor air pollution has been known to make homeowners sick and in some cases has been fatal.
A sign that you have indoor air pollution problems is complicated breathing. If your lungs have been affecting with dust and mold, then you definitely need a change inside the home as far as the air goes. We have duct cleaning and air filters to help your problem. T
Poor air quality can become your worst nightmare. Mold growth inside of the duct system is a silent killer that attacks from inside the system and has the potential to filter out into the living area if not cleaned. We can provide you with that and so much more!
West Melbourne Air Conditioning Repairs
Cooling repairs can happen very easily. They come from qualified technicians who have been educated and can attack even the most challenging AC. Your air conditioning should be a valuable appliance in the home that's taken care of in order to:
Energy usage increases
Reduced comfort
More expensive bills
There's the need to be concerned about these and other problems that attack your AC. Whenever you don't feel comfortable inside your home any longer, it's time that you called the HVAC professionals as we'll inspect your system and provide you with solutions. Don't get stuck with a system that doesn't want to work for you!
What West Melbourne Customers Say About Us
Wallace Air Conditioning & Heating is Rated: 5 / 5
based on these 1 happy customer reviews.
---
"Excellent professional and friendly service. Came within an hour of being called. Unit fixed and up and running! Thank you Wallace! Installed our Trane A/C 21 plus years ago and it's still working great!! Highly recommend your company."
---
Recent Articles
3 Signs It's Time For A New Air Conditioning Installation

If you're like most Melbourne homeowners, you and your family depend on your air conditioning system for a great deal of the comfort you enjoy in your home, especially during the summer, but as with all things, your home's AC is going to become less and less effective over time until it breaks down altogether.…

Read More

Keeping Up with your Heating System in Melbourne Beach

Your heating system should always provide warm air. When it stops producing warm and cozy air; it deserves to have professional heating repairs. Attention that's made to your heating system will keep it from needing replaced early. Many people turn their heat on without thinking about all of the repercussions. It's nice to always have…

Read More

If you are looking for a West Melbourne air conditioning and heating Company then please call 321-773-7696 or complete our online request form.