Keeping Up with your Heating System in Melbourne Beach
---
---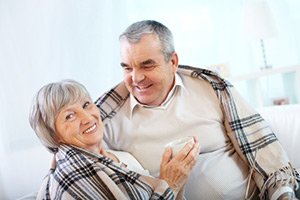 Your heating system should always provide warm air. When it stops producing warm and cozy air; it deserves to have professional heating repairs. Attention that's made to your heating system will keep it from needing replaced early.
Many people turn their heat on without thinking about all of the repercussions. It's nice to always have a warm home during those colder days in Florida, but when the heater is ran too high or too much; it can become a ticking time bomb.
Running it at full capacity will require maintenance. You can hire a locally ran HVAC service to attend to it or you can try small repairs on your own. Your main objective is to have a fully efficient heating system that's free of problems.
There are many different types of heating systems. Most homes have a furnace but there are also heat pumps, and radiant systems. Each does the job of keeping the home warm on cold days. Unfortunately, if you are not aware of a problem when it happens in Melbourne Beach it can become more troubled.
There are lots of reasons to call for repairs. When it comes to your heating system; simple repair procedures can keep it running effectively for many years. Here are a few reasons to have repairs done:
Heating costs continuing to rise
Annual checkup needed
Strange smells coming from heater
Won't turn off or on
If your heating system won't turn on; you can check the controls on the thermostat to make sure there isn't a problem there. It's safe to say that if it's continuing to not perform, you need a professionals' help.
Strange smells emerging out of the heating system are definitely a red flag. You should have a repair company come out to make sure that there are no cracks in any parts that are hindering the operation of the unit itself.
Having an annual checkup done to your heating system will identify any problems that exist. Lots of people turn their heating systems on for the first time that year only to find out they are not working properly.
Whenever your receiving costly utility bills in the mail; that's an indication that your heating system is in need of expert advice. There's a solution to those high heating bills. Call your locally owned HVAC Company for more details.
Wallace Air Conditioning & Heating, Inc provides heating repairs for failing units. If you're not getting 110% out of your heater, then our repair technicians can help get it there.
If you are looking for a professional heating contractor in Melbourne Beach, FL then please call 321-773-7696 or complete our online request form.