How to have Clean Indoor Air in Satellite Beach
---
---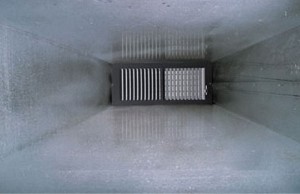 Your indoor air should always be controllable. If you're ingesting too much indoor air pollution; you can become very sick and may require medical attention. Something simple as duct cleaning is a procedure that's worth making.
Cleaning the ducts will prevent indoor air pollution from taking over the home. This type of cleaning is essential if you're experiencing issues such as mold and insect infestations. These are two common problems inside of ducts.
Mold is a problem in homes with ventilation systems. Mold is infectious and spreads through spores. Growth is very common in these areas due to a lack of natural light and high humidity levels. You can normally tell when you have mold as it gives off a distinct smell.
An infestation like mold can become a very serious problem that takes over the home. People's health is often affected by mold. This normally comes in the form of respiratory problems. If you find it hard to breathe inside your home while running your HVAC system; you may have mold.
Rodents, on the other hand, are another plague that your HVAC system may be suffering through. Rodents may travel through the ducts leaving behind waste and air that's unsafe to breathe. Insects usually travel through the ducts to get into the home.
Once there is a insect problem in the home, it is pretty hard to get rid of. Insects have a tendency to populate quickly. They can take over the home if you don't hire a professional exterminator and have the ducts serviced in Satellite Beach.
The three main reasons why you should have your ducts attended to regularly are:
Increased lifespan
Health benefits
The elimination of mold & rodents
As we discussed mold and insect infestations; another problem that attacks your home is through your health. Your health can be affected very easily when there's a dirty duct system. Ducts are meant to stay clean and free of pollutants.
If you have any one of these health problems, you should seek help immediately through your local HVAC company as well as a medical professional:
Increasing the lifespan of your duct system means that one of it needs to be replaced. Just because you can't see it doesn't mean there aren't problems going on inside of it. Internal components can be damaged and you wouldn't know unless you schedule a cleaning.
Duct cleaning can make a world of difference in your home. You'll start to notice a change in the air as well as no more medical problems with your breathing and allergies.
If you are looking for a professional Indoor Air Quality service in Satellite Beach, FL then please call 321-773-7696 or complete our online request form.