Pros & Cons of Heat Pumps
---
---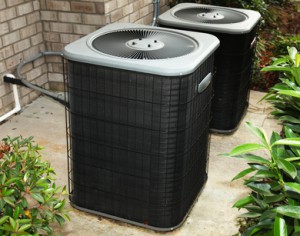 A heat pump might be the most common kind of heating mechanism in the Brevard County, FL, area. But does that mean it's the best heating mechanism for YOUR Brevard County home?
Well, that all depends on your needs. And based on your needs, you might find that a heat pump is the perfect heating option for you — or maybe not. That answer depends on how heat pumps' pros and cons mesh with those needs.
Not sure what those pros and cons are? That's no problem. You can learn all about them by perusing our quick guide that follows
Heat Pump Pros
Heat pumps are efficient, so they can warm your home for a relatively low cost
Unlike gas furnaces, heat pumps don't pose the risk of carbon monoxide poisoning or explosions
During the mild Florida winters, heat pumps will be able to extract enough warm air from outside to keep your home comfortable
Heat Pump Cons
Should Florida experience the odd freezing cold winter, your heat pump might not be able to keep it sufficiently warm
Since you can use your heat pump to both heat and cool your home, you'll run it pretty much constantly, meaning it will ultimately require more maintenance
That greater usage can also greatly reduce your heat pump's lifespan, requiring you to endure the cost of a replacement sooner than you might like
If you are looking for an Air Conditioning & Heating Company in the Melbourne, FL area, please call Wallace Air Conditioning & Heating at 321-773-7696 or fill out our online request form.