Grant-Valkaria's Premier Heating & Cooling Provider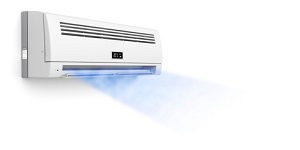 For over 50 years the highly-trained and experience crew at Wallace Air Conditioning & Heating has been helping restore heat and air to home and businesses across Grant-Valkaria, FL and the East Central Florida area. Our extensive service includes maintenance, repair, brand new installation, and old system replacement. We also provide service for heat pumps. Many home and business owners have been able to take advantage of our 24 hour emergency service. With all the service and products we provide we have easily become Brevard County's #1 heating & cooling service. We have an excellent track record of customer satisfaction and state of the art HVAC products. Contact our Grant-Valkaria heating and cooling contractors today and let us help you with your air conditioning needs.
Air Conditioning Repairs in Grant-Valkaria
In Grant-Valkaria, the last thing you want is for your AC equipment to fail on you. This is especially true during the summer months. So when you need dependable service, call on us. We promptly arrive at your home or business, provide an accurate inspection and a fair estimate. We then repair your system and get it running like new once again. In most cases simple repairs and part replacement are adequate. In other instances, you may need a full system replacement. Regardless of what your needs are, our goal is provide you with Grant-Valkaria AC repair service that is fast, dependable and affordable.
Grant-Valkaria AC Tune Up
The difference between an air conditioner that is running efficiently and one that is barely running at all is the amount of care and attention you give to it throughout the year. No matter how new or how good your unit is, you still need routine Grant-Valkaria AC maintenance in order to keep it running at peak performance. We provide a comprehensive maintenance package that covers every single component of your air conditioner. This includes the thermostat, wiring, all fluids, filters, coils and condensers, and insure that the condensation drain is clean for proper water flow. Your system will be running like new once again with an annual or bi-annual inspection from Wallace Air Conditioning & Heating.
Complete Installation Service in Grant-Valkaria
If you are building a new home or office building or if you are needing to replace a current system, we offer full installation service. We install all furnaces, boilers, heating & cooling systems, and central air systems for all residential & commercial properties. Since HVAC installation is a highly technical and occasionally hazardous job, it's not for amateurs. Only certified, licensed, and highly trained technicians should engage in this type of work. This insures that you receive that quality that you'd expect from a professional company. Contact us today to find out all the options available to you from Wallace Air Conditioning & Heating. We are the AC experts!
Recent Articles
3 Signs That Your Home's Furnace Needs Repairs

As we start moving into the cold winter months, the strain of constant use on your furnace is only going to increase, and as it does, it's important to recognize that the chances of your furnace breaking down or developing one or more serious issues is only going to increase. Your furnace is an incredibly…

Read More

3 AC Tips To Save Money On Your Summer Energy Bills

With the arrival of summer, the sun has finally arrived and that brings a number of different things with it. From family vacations, to backyard cookouts, trips to the beach and the pool, and just loads of fun in the sun, summer has it all, including the heat. As anyone who has lived here for…

Read More

If you are looking for a Grant-Valkaria air conditioning and heating Company then please call 321-773-7696 or complete our online request form.