3 Common Brevard County Air Conditioning Problems
---
---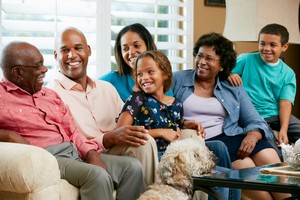 Here in Florida, the summer heat it at it's peak. We have about three months of hot temperatures behind us, and the season isn't over yet. Chances are, you've been running your air conditioner quite a bit over the past few months. Months of cooling the inside of your home while the outside temperatures are in the 80s, 90s, and above can put plenty of strain on your air conditioner. Unfortunately, sometimes this wear and tear can affect the performance of your air conditioning system or even cause your air conditioner to break down. In Florida, there are few things worse than your air conditioner giving out in the intense heat of summer. However, there are some signs to look for and troubleshooting tips to determine if your air conditioner may need service or repairs. If your Brevard County air conditioner is displaying any of the following signs, give our friendly and knowledgeable experts at Wallace Air Conditioning and Heating, Inc. a call today!
Air Conditioner Won't Turn On
In Florida, your air conditioner is essential to having a comfortable home environment. If your air conditioner suddenly stops coming on, your home can become very uncomfortable, if not intolerable, very quickly. However, if your Brevard County air conditioning system won't turn on, don't panic! There are a few troubleshooting ideas that you can try at home to see if you can resolve the problem. First, check the thermostat to ensure that it is on and set to the "cool" position. If your thermostat is set correctly, but is blank, your thermostat batteries may have run dead. Replace the batteries in your thermostat to see if your air conditioner will start running. If not, the next step is to check and reset your circuit breaker or your air conditioning system. If your air conditioner is still not running after you have checked and replaced the batteries on your thermostat and reset your breaker, then the problem with your system could be more serious. For example, your capacitor may have failed. If you cannot get your air conditioner to turn back on, then contact our team of air conditioning professionals at Wallace Air Conditioning & Heating, Inc. for 24/7 emergency AC services.
Air Conditioner Blowing Warm Air
If your Brevard County air conditioner is on and blowing, but the air that comes out is hot, there are several ways that you can try to troubleshoot the issue yourself. Sometimes poor air flow can lead to a poorly-functioning system. In other words, the air may not be cooling correctly because your system is not getting adequate air flow. Make sure there isn't anything blocking your home's air return vents. Additionally, check to be sure that your air filters inside of the return vents are new and clean. Clogged, dirty filters can create air flow problems that prevent your air conditioner from cooling correctly. Lastly, check your thermostat. Sometimes programmable thermostats can accidentally get switched to "heat", causing your home to suddenly become much warmer than expected. If you have inspected your air return vents and your thermostat, but have not been able to identify the source of your air conditioner problems, then you could have a more serious issue on your hands. Whether the problem is dirty cooling coils, low refrigerant, or something else, you will need professional diagnostics and repair services. At Wallace Air Conditioning & Heating, Inc., we have over 50 years of accumulated experience, ensuring we have the skills, knowledge, and techniques to professionally identify and resolve any air conditioning problems you may have!
Air Conditioner Making Strange Sounds
If you have noticed that your air conditioner has suddenly become noisy, that is a sure sign that your air conditioner is having problems. Banging or clanging sounds can be a sign that a part has become loose inside of your unit. Alternatively, banging type sounds can mean that something has become off-balance inside your unit. Squealing noises might indicate a motor is going bad, or parts of your unit are malfunctioning. Any other noises, such as buzzing or clicking, can all indicate that your air conditioner is having performance problems and could fail soon. To avoid having a sudden air conditioner failure, contact our HVAC team at Wallace Air Conditioning & Heating, Inc. today for help with your noisy air conditioner!
If you are looking for an air conditioning repair in Indian Harbour Beach, FL then please call 321-773-7696 or complete our online request form.