Most Common Suntree Air Conditioning Repairs
---
---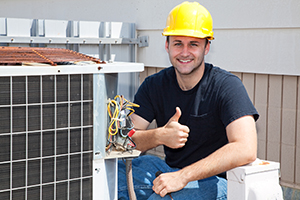 One of the last things a Suntree homeowner wants to deal with is the need for air conditioning repairs but it certainly is an important one. If you want to keep your home comfortable all through the summer heat you have to ensure that you have functional cooling. The best way to be able to make sure this is possible is to address any problems you may be having, no matter how seemingly small they are.
Problems to Address
So what exactly are the most common problems that you may face?
Frozen Coil – A frozen coil is one of the most common issues that can occur. This indicates an issue with the airflow and is something you can often feel or see with icing present on the coil.
Exterior fan not working – A large majority of the work is done by converting the hot air outside your home into cool air that is inside your home. If something is wrong with this fan, the most important step cannot be taken care of.
Low Refrigerant – Also referred to as freon, this chemical cools the air within the system. If you are in need of recharging refrigerant, it could very well mean that you have a leak. Locating this leak and repairing it are essential to having a functional system.
There are other things to watch for, such as faulty wiring in the system. This could have been done at the initial installation or during a repair along the way. The important thing is to take care of it as soon as possible. Keep in mind, if your system has a problem but is still functional that means it will be working that much harder. This means more strain on the system and higher utility bills until you take care of the problem.
Call in the Experts
For over 55 years, Wallace Air Conditioning & Heating has been the name locals rely on to get the job done. We care about helping to keep your family warm in the winter and cool in the summer. So give us a call today so that we can address your service and repair needs, promptly and professionally.
We have the training, skills and experience necessary to take care of any type of HVAC related service work. Don't keep putting off until tomorrow what we can take care of for you today! For all of your Suntree air conditioning service needs, the name to rely on is Wallace Air Conditioning & Heating. Call today before you end up needing major repairs or replacement.
If you are looking for an Air Conditioning Repair professional in Suntree, FL then please call 321-773-7696 or complete our online request form.