Commercial & Residential HVAC Service in Micco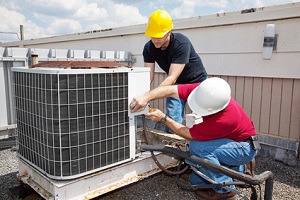 If you need air conditioner repair, maintenance, or installation for your home or office, then call Wallace Air Conditioning & Heating. We are the AC specialists in Micco, FL and the surrounding East Central Florida area. For over 5 decades we have been providing superior service for both residential and commercial properties across Brevard County. We are recognized as a leader in the industry. Our skilled technicians provide exceptional repair and replacement for all systems and brands. We partner with only well;-known reputable manufacturers in order to provide you with the highest quality, technically advanced products on the market today. Both business and home owners love our fast, affordable service. Find out why today. Contact the professional Micco heating and cooling contractors at Wallace Air Conditioning & Heating.
Micco Complete Heating & Cool Installation
When it comes to your home or business HVAC, the last thing you want to do is waste your money on poor products and improper installation. So it's best to call a company you trust to do it right. Why not call a company with over 50 years of industry experience. We are the installation experts. We can replace your old system or provide a brand new installation if you're just moving. We install all brand name furnaces, heaters, air conditioners, furnaces, boilers, and central air systems. We help our clients through every step of installation from choosing the right model, to deliver, to final implementation. This way there is no guesswork, no surprises, and you are guaranteed absolute satisfaction.
Heat Pump Service in Micco
The heat pump is one of the most vital components of your HVAC system. It converts air into hot or cold air and then distributes into the rest of your system. So when the heat pump goes out, so does your air. Micco heat pump repair can be performed quickly with the help of a certified contractor. Don't let heat pumps hurt your system. Call us today and we'll perform a thorough inspection of your entire heat pump and make the necessary adjustments and repairs.
Micco Commercial AC Service
In addition to home service, we also do repairs, installations, and maintenance on all commercial systems as well. This ranges from small stores that have standard heating & cooling equipment to large corporations that house complex central air models. We are licensed in the state Florida to perform service on all types of systems. We perform thorough inspections and can solve any issues. As a business owner, it's important that your air conditioning system does not disrupt your daily business. You need to keep your AC running at all times for both your staff and your customers. So contact us today next time you need Micco commercial air conditioning services.
Routine HVAC Tune Up in Micco
We provide fast, dependable, routine service on all HVACs, furnaces, boilers, and other systems. With out thorough step by step tune up, you can be confident that we can get your equipment running like new once again. A healthy system runs more efficiently and helps you avoid major repairs or, even worse, system replacement. Contact us today for fast, dependable, affordable preventative maintenance.
Recent Articles
How to get through a winter in Palm Bay through Heating Tune Ups

Just because you live in Florida doesn't mean that you won't be affected by winter. When the temperatures drop; you should want to feel more secure and cozy inside of your home. You can prepare for that by having a heating tune up each year. Annual tune-ups help to avoid that "I need repairs" feeling…

Read More

3 Common Brevard County Air Conditioning Problems

Here in Florida, the summer heat it at it's peak. We have about three months of hot temperatures behind us, and the season isn't over yet. Chances are, you've been running your air conditioner quite a bit over the past few months. Months of cooling the inside of your home while the outside temperatures are…

Read More

If you are looking for a Micco air conditioning and heating Company then please call 321-773-7696 or complete our online request form.