Air Conditioning & Heating Experts in Cocoa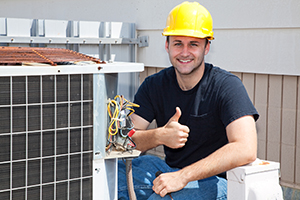 Wallace Air Conditioning & Heating is a professional HVAC company in Cocoa, FL. We specialized in both heating and air conditioning installation, replacement, repairs, tune-ups, and emergency service for both residential and commercial properties in Cocoa. We provide fast, dependable service that is also affordable and provides you with long-term solutions to short-term problems. We service all types and brands of heater and air conditioners. Our experienced and well-trained team can handle any job no matter how complex or simple. Find out today why our Cocoa heating and cooling contractors are the most trusted source for HVAC work in Brevard County, FL. Contact us today!
Dependable HVAC Repair Service in Cocoa
Has your equipment recently broken down? We can help your get your system back on track with our dependable heating and Cocoa AC repair service. We provide comprehensive repair for all heaters, air conditioners, furnaces, and boilers. Our service includes a thorough inspection in order to identify the core issues occurring with your equipment. This followed by quick repairs of all applicable components. In some cases, you may just need a cleaning. In others you may need a repair or a full part replacement. Regardless of the job, we'll get it done fast, get it done right, and get your AC fully restored.
Cocoa Complete Heating & Cooling Installation
A brand new HVAC is a major investment into your home. It's important to make sure that it's done right the first time. At Wallace Air Conditioning & Heating, we provide the highest level of customer service, quality work, and industry leading brand name products from manufacturers you know and trust. We walk you through the entire installation point-by-point, and communicate with you through every phase. This insures that there are no surprises and that you are absolutely satisfied with your new product. We'll even show you how to operate it, and how to take advantage of all the modern features. You'll love your new AC!
AC Tune-Up in Cocoa
The key factor that separates a system in great shape and one that is running poorly is how much maintenance your air conditioning system receives. We recommend an inspection and tune-up at least once a year and preferably before each summer and winter. This all depends on where you live and what the seasons are like. Here in Cocoa it is important to make sure you receive a thorough Cocoa AC tune up before July. When your air conditioner goes out during the heat of summer, it's more than just an inconvenience. It's a safety issue that has to be resolved immediately. Having a complete tune-up on your system insures that you can depend on your air conditioner all year long.
Our comprehensive tune-up service includes:
Thermostat calibration
Electrical connections adjusted & tightened
Lubrication of all moving parts
All fluids and coolant are checked and refilled
All controls are checked to make sure they are working
Evaporator and condenser coil is cleaned
Condensation drain is cleaned out for proper flow
Recent Articles
3 AC Tips To Save Money On Your Summer Energy Bills

With the arrival of summer, the sun has finally arrived and that brings a number of different things with it. From family vacations, to backyard cookouts, trips to the beach and the pool, and just loads of fun in the sun, summer has it all, including the heat. As anyone who has lived here for…

Read More

Air Conditioning & Humidity Control While You're Away From Home

Whether your home is sitting empty during traveling or when you're trying to rent out the house, it's never a good idea to leave the air conditioner or heater off. In doing so, the home traps moisture. There can be problems if a house is left shut up tightly for a time with no way…

Read More

If you are looking for a Cocoa air conditioning and heating Company then please call 321-773-7696 or complete our online request form.