Heating Tune-Up Service: Benefits You Didn't Know About
---
---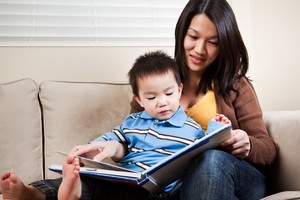 It is true that we do not need our heating system as much here in Indian Harbour Beach, as in other parts of the country. However, when the weather does turn chilly enough to need heat, you should be able to feel confident that your system will be ready to work for you. Fall is the perfect time to schedule your annual heating inspection, in order to get the best performance for the upcoming cooler temperatures.
However, the reason so many homeowners fail to take care of this remedial task is they think their heating and cooling system works well enough. The attitude is that when a repair needs to be made, it will make itself known. Not only is that an unwise approach to take, it means missing out on a number of other benefits, may of which homeowners don't even think about.
The Advantages of Scheduling Your Heating Tune-Up
First and foremost, a tune-up does help your heating contractor spot potential problems before they are able to develop into something more severe. But fail to schedule your heating tune-up and you are also going to be missing out on:
Did you know that you could be reducing your energy bill by as much as an average of 30%? Let's face the fact that using your heating system is what can really increase the overall use of your home energy, causing the bill to soar. A tune-up will help make your system run more efficiently, which means improved energy-efficiency. The end result is lower energy bills and a more Eco-friendly household.
Did you know that you could be forfeiting your warranty by failing to schedule tune-ups? Homeowners often erroneously believe that they don't need service because their system is new. Yet, quite the contrary is true. Failing to adhere to the manufacturer's service guidelines will void your warranty, meaning any repairs that do crop up will be yours to pay for, out of your own pocket.
This is an important way to monitor for potential dangers, such as carbon monoxide leaks. This odorless and colorless gas is a deadly danger. Without regular checkups for problems with your furnace, how will you know if you are at risk? Simply put, scheduling your heating tune-up could end up saving your life, or the life of a loved one.
Get the Prof Help You Need
Of course, above all else, it is also about making certain that you can keep your home comfortable, warm and safe during the cold days and nights we have. In order to get the best comprehensive service, the name to call on is Wallace Air Conditioning & Heating. We take great pride in all that we do and that has helped us earn the impeccable reputation that we have.
If you are looking for Heating Tune Up Services in Indian Harbour Beach, FL then please call 321-773-7696 or complete our online request form.