Central & South Brevard's Air Conditioning & Heating Experts
When it comes to the HVAC system in your home; there is only one locally owned company that can attend to your heating and air conditioning and that's Wallace Air Conditioning & Heating. We're a third generation family ran business that knows what our customers want as some of them have been around since our start in 1960.
50 years later, we are still putting our customer's needs first. Wallace Air Conditioning & Heating has all kinds of valuable services to take advantage of such as emergency repairs, installations and maintenance to keep your air flowing and your home nice and warm.
Air Conditioning Repairs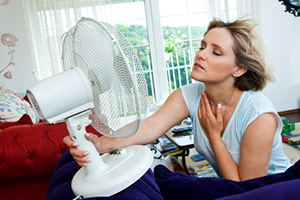 In Florida our air conditioning systems have to work hard most of the year to keep us cool and comfortable. This constant stress tends to lead to the wearing of particular parts faster than usual. If your system is having a hard time keeping up or has stopped working all together call us first. We are experienced in getting your air conditioning system back to working order fast. […]
Heating Repairs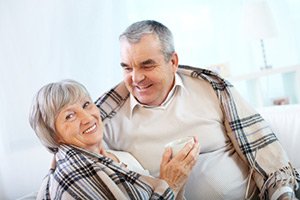 Your system has set all year and then the cold snap happens. You turn on your heater and it blows nothing but cold air. If this is happening to you, you probably want to get the problem fixed fast. Wallace Air Conditioning & Heating is trained to handle heating repairs on most major brands and types to get you warm and comfortable again in no time. […]
It's Hard To Stop A Trane!
Top Quality AC and Heating Services
Wallace Air Conditioning & Heating has been recognized as a Trane Comfort Specialist™ dealer, an honor earned by only a select group who meet Trane's stringent standards for professionalism and technological expertise. We are also highly rated on Angie's List, a leading national consumer website that compiles reviews on local service companies, and have an A+ rating with the Better Business Bureau.
Our top priority is to ensure that every customer receives high quality, reliable service every time they put their trust in our expertise. At Wallace Air Conditioning & Heating, we don't consider a job completed until the customer is completely satisfied.
Residential Repairs
Your cooling and heating systems are intricate machinery that requires a professional to work on. Sometimes they breakdown when you least expect them to but when you depend on them most. We won't let you go long without a working HVAC system.
Wallace Air Conditioning & Heating does residential repairs that will get your system(s) working again and your home back to normal. An efficient HVAC system; if working properly can save you hundreds of dollars of year as there's no need to replace and heavy repair costs.
Professional Installations
When your HVAC system(s) die; you can rest assure that we can have a new one installed for you in no time at all. We understand how valuable your system is to you and how much a new one will affect your Brevard County home.
We're on call 7 days a week 24 hours a day. We focus on our relationships with our customers as we continue to build new ones throughout our career. If the cost of an installation scares you; we offer financing that may be able to assist you.
Recent Articles
How to get through a winter in Palm Bay through Heating Tune Ups

Just because you live in Florida doesn't mean that you won't be affected by winter. When the temperatures drop; you should want to feel more secure and cozy inside of your home. You can prepare for that by having a heating tune up each year. Annual tune-ups help to avoid that "I need repairs" feeling…

Read More

How to have Clean Indoor Air in Satellite Beach

Your indoor air should always be controllable. If you're ingesting too much indoor air pollution; you can become very sick and may require medical attention. Something simple as duct cleaning is a procedure that's worth making. Cleaning the ducts will prevent indoor air pollution from taking over the home. This type of cleaning is essential…

Read More

If you are looking for an air conditioning and heating expert in Brevard County then please call 321-773-7696 or complete our online request form.